Participate in #EngineersMakeItHappen Campaign
Date posted
February 10, 2020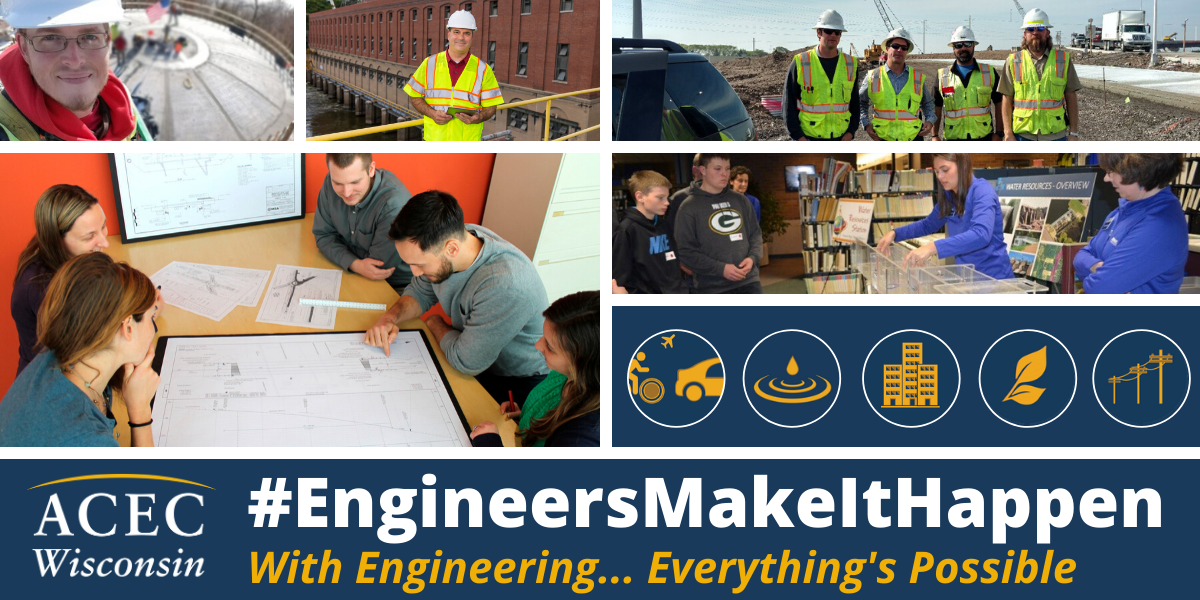 Help us make a splash during Engineers Week:
Now (Feb. 10-14):
Print, share and display the poster in your office.
Include #EngineersMakeItHappen in your content planning for social media.
During Engineers Week (Feb. 16-22)
Share the social media graphic using hashtags: #EngineersMakeItHappen, #EWeek2020.
Use #EngineersMakeItHappen and #EWeek2020 on your firm's Engineers Week posts.
If you haven't already done so, remember to follow and engage with us on social media.
We hope you'll join us in this Engineers Week celebration.