Rathke Inducted into College of Fellows
Date posted
October 17, 2019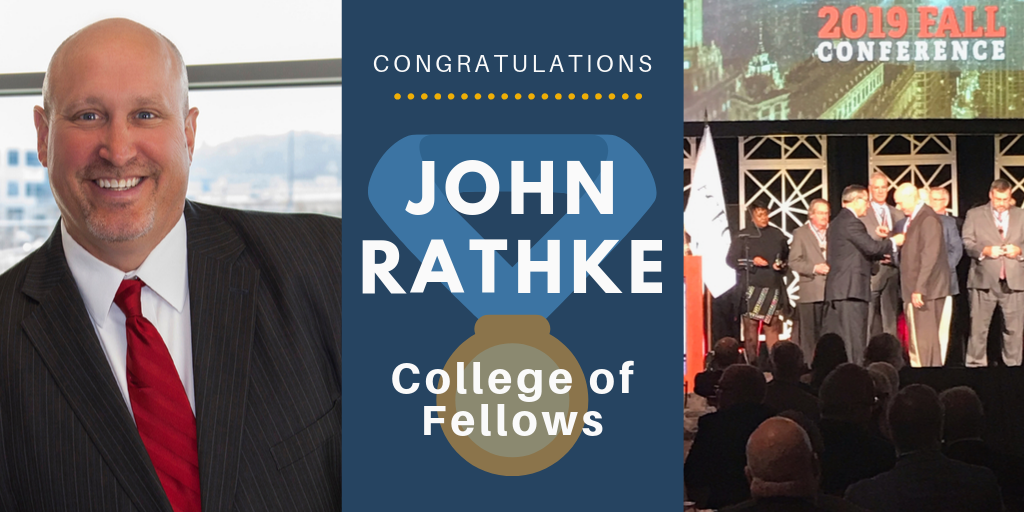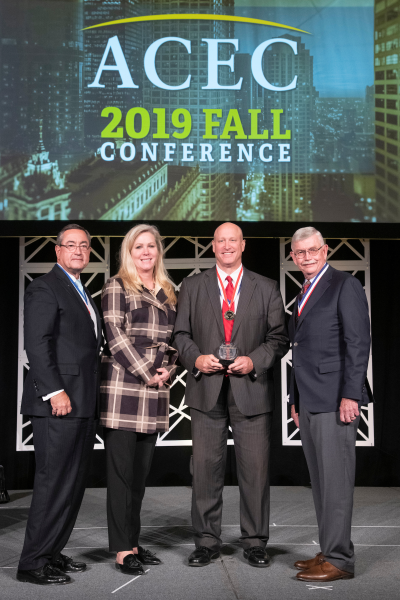 John A. Rathke, PE, SE, FACEC of Mead & Hunt was inducted into the ACEC National College of Fellows - a distinguished class of engineers who have been selected by their peers. Members are recognized for their exemplary contributions to the profession of engineering, as well as to ACEC.
John has been an active member of ACEC Wisconsin for years, serving as the Chair of the Board of Directors, Chair of the Transportation Leadership Committee, and Wisconsin DOT Liaison Committee Chair. During his tenure on the Board, he served as National Director. John is also active on the national level, serving on the Transportation Steering Committee, Joint ACEC-AASHTO Committee and as an ACEC representative on the AASHT JTC EES.
Criteria for becoming an ACEC Fellow includes participation in ACEC at the national level, demonstrated personal commitment, service, and leadership to the engineering profession, and desire to enhance the overall public image of the industry.

The newly elected Fellows were inducted into the College of Fellows at the ACEC Fall Conference in Chicago on October 15. John joins a proud tradition of Wisconsin members inducted into the College of Fellows.