Stan Sugden Honored with 2022 Chair's Award
Date posted
April 25, 2022

ACEC Wisconsin is pleased to recognize Stanley R. Sugden, PE, FACEC with the 2022 Chair's Award.
The Chair's Award recognizes Stan's personal service made to or on behalf of ACEC Wisconsin. Stan is a long-time supporter of ACEC Wisconsin and one of those rare, gold standard volunteers. He has a long history on involvement on our Government Affairs Committee and advocacy efforts.
"Stan is a passionate recruiter for ACEC WI involvement. He is constantly working to enlist and mentor new Conduit and WisPAC supporters, committee members, and Leadership Institute attendees." Steve Wurster, PE, Ruekert/Mielke.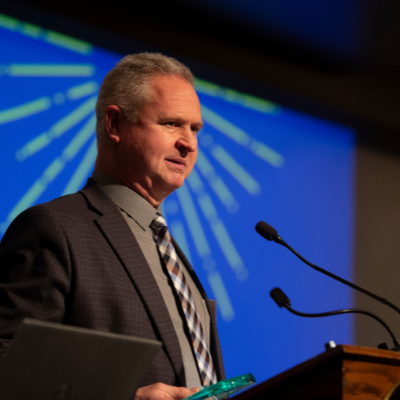 Most recently, Stan worked with ACEC Wisconsin to help grow the future leaders of our industry through his service as the ACEC Wisconsin Leadership Institute Class Advisor from September 2018-April 2021 (Class of 2019 and Class of 2020).
His duties as advisor to the Class of 2020 extended beyond his original commitment due to the COVID-19 pandemic. He remained dedicated to his students and is now the longest serving Class Advisor on record. During this time, Stan mentored 45 rising leaders in Wisconsin's design profession. His knowledge and support will undoubtedly benefit and help support his class graduates and their member firms now and in the future.
Congratulations, Stan!