STH 130 Rehabilitation Construction Services
Date posted
February 22, 2021
2021 Engineering Excellence State Finalist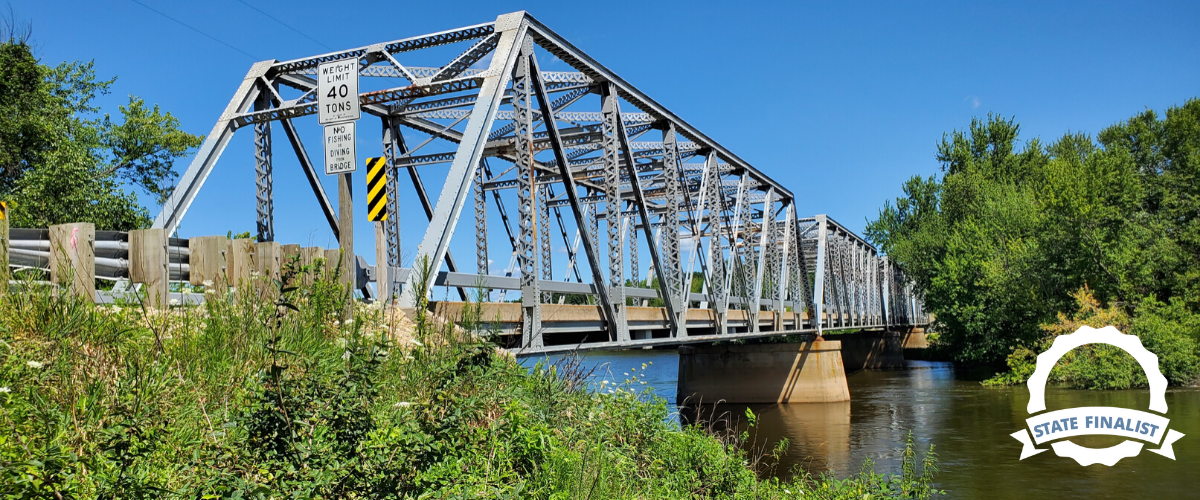 Entering Firm: Michael Baker International
Client: Wisconsin Department of Transportation
Three bridges in a small area facilitate a substantial amount of traffic over the Wisconsin River. These are a vital transit point for residents and businesses. However, these 80-year-old steel-truss bridges were in desperate need of repair and renovation.
Michael Baker International has ample experience working with steel truss bridges. Typically, these brides are replaced but the design team developed a plan to rehabilitate the bridges.
Rehabilitation saved money, time and allowed each bridge to be rehabbed at the same time. Repairs included replacing rivets, reinforcing corroded parts and material inspection on every structure to ensure quality. Rehabilitation saved money by avoiding expensive replacements.
By working closely with the client, the design team made modifications on the spot which avoided delays. In fact, all work was done in just 39 days. The bridges stayed open during the work, avoiding major traffic detours. Michael Baker International's experience working on bridges provided the team with the resources needed to pull off a complex job.
The renovations will add 10 years to the lifespan of each span. The careful design work ensured success in a short timeframe.