The Village of Mukwonago Business Park TID 5
Date posted
February 22, 2021
2021 Engineering Excellence State Finalist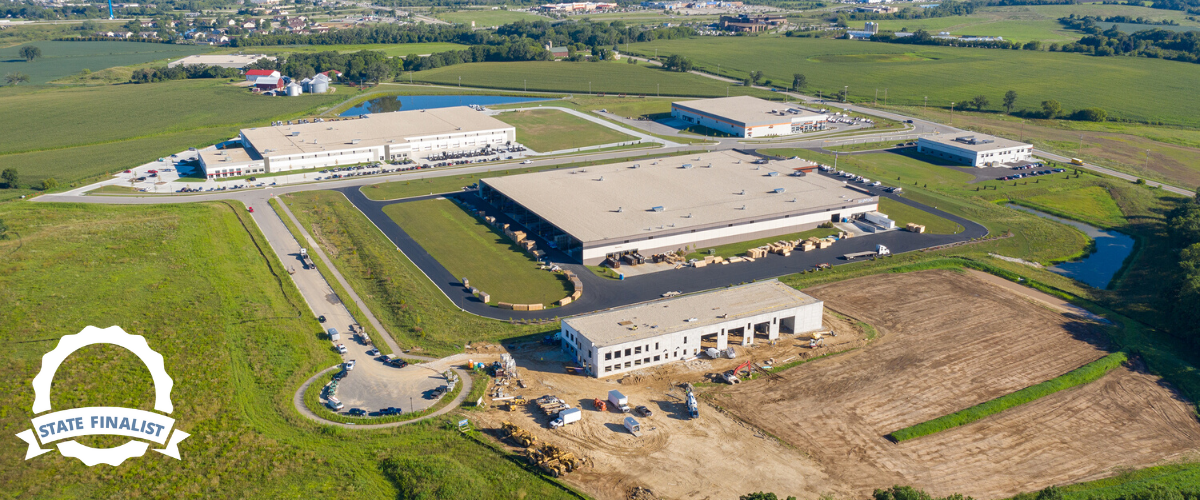 Entering Firm: Ruekert & Mielke Inc.
Client: Village of Mukwonago
The Village of Mukwonago is home to the growing business Banker Wire. The firm provides many good employment opportunities for the community and is a local cornerstone. But when the firm wanted to expand, the village was not ready to meet all their needs.
Ruekert & Mielke was already working with the village to develop a 115-acre business park. This space would provide space for new businesses and accommodate local firms like Banker Wire. When the firm indicated it wanted to expand now, the design team scrapped its old timeframe and adjusted. Generally, from the beginning of design to ribbon-cutting, a business park takes three to six years to finish. To help the village secure Banker Wire, the design team cut that process down to three months of design work and six months of construction.
Open communication with the village and other stakeholders was critical. Multiple entities had to provide permits for the work. The project budget provided contingency funding to cover unexpected issues as well. Throughout, the design team was a continuous presence organizing the whole effort.
Through careful coordination and an incredible timeframe, the village provided space for Banker Wire and other businesses, creating $68 million in value from new developments and existing growth.