University of Wisconsin–Madison Hamel Music Center
Date posted
February 17, 2020
2020 Engineering Excellence Best of State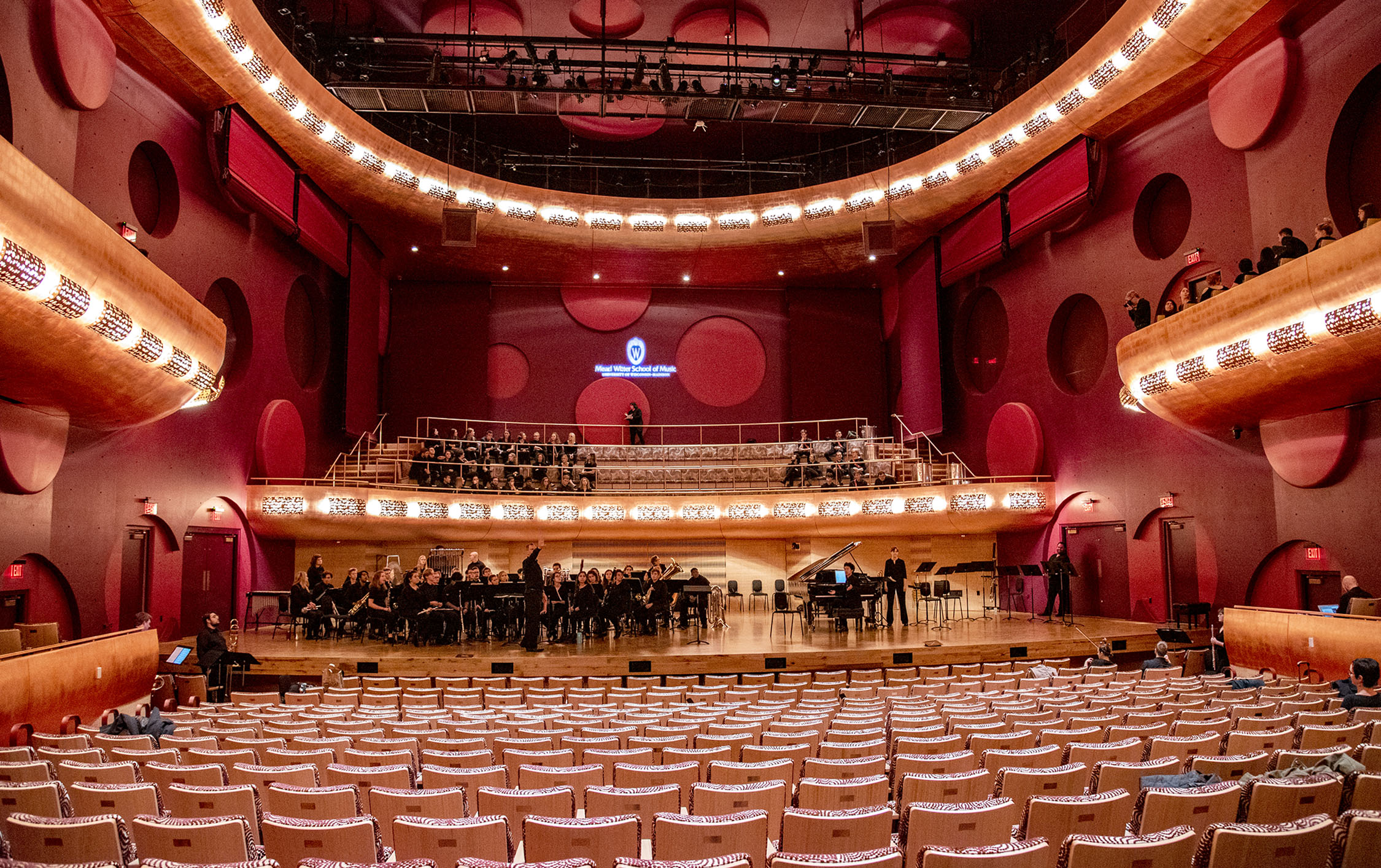 Entering Firm: raSmith
Client: Strang Inc.
The University of Wisconsin-Madison is a world class institution that was outgrowing its facilities. Designing a new music center to house the School of Music was important to accommodate the school's continued growth and to provide a facility befitting the university's status.
Designing for Acoustics
raSmith has familiarity with important projects and with acoustics demands. Many facilities require noise dampening of some sort. What makes this project unique is the additional work needed to design a world-class music center. The team used acoustical isolation joints that prevent the building's structure from transmitting noise. Hundreds of the joints were used to absorb sound vibrations and isolate each music hall from each other and from other public spaces.
Circular Sound Design
The design team also put the standard walls to work in preventing noise transfer. A concert attendee might think the circles cut into the walls are just decorative but they are strategically placed and designed. These circles provide sound treatment and absorb or reflect the noise. Combined with the joints described above, this creates a system of "sound vaults" for the hall. The full music center essentially has multiple smaller sound environments inside of it.
Awards judge Jerry Deschane said: "The incredible attention to detail of this project, literally down to specially-designing and specifying the 'nuts and bolts' of the building itself made it stand out in my view."
A World-Class Music Center
The new Hamel Music Center is a great achievement. It can now host twice the number of performances as the old facility. The facility allows students and visitors to discover music in a world-class facility, one that fits the University's excellent reputation.