Wastewater Treatment is the Star in Star City
Date posted
August 8, 2023

Written by: Scott Stearns, PE, Strand Associates, Inc.®

With the quiet elegance of the majestic Monongahela River on one side and a very popular multi-use bike and pedestrian path snaking along the river on the other, the Star City Wastewater Treatment Plant is sandwiched on a narrow stretch of land along the river in Morgantown, West Virginia.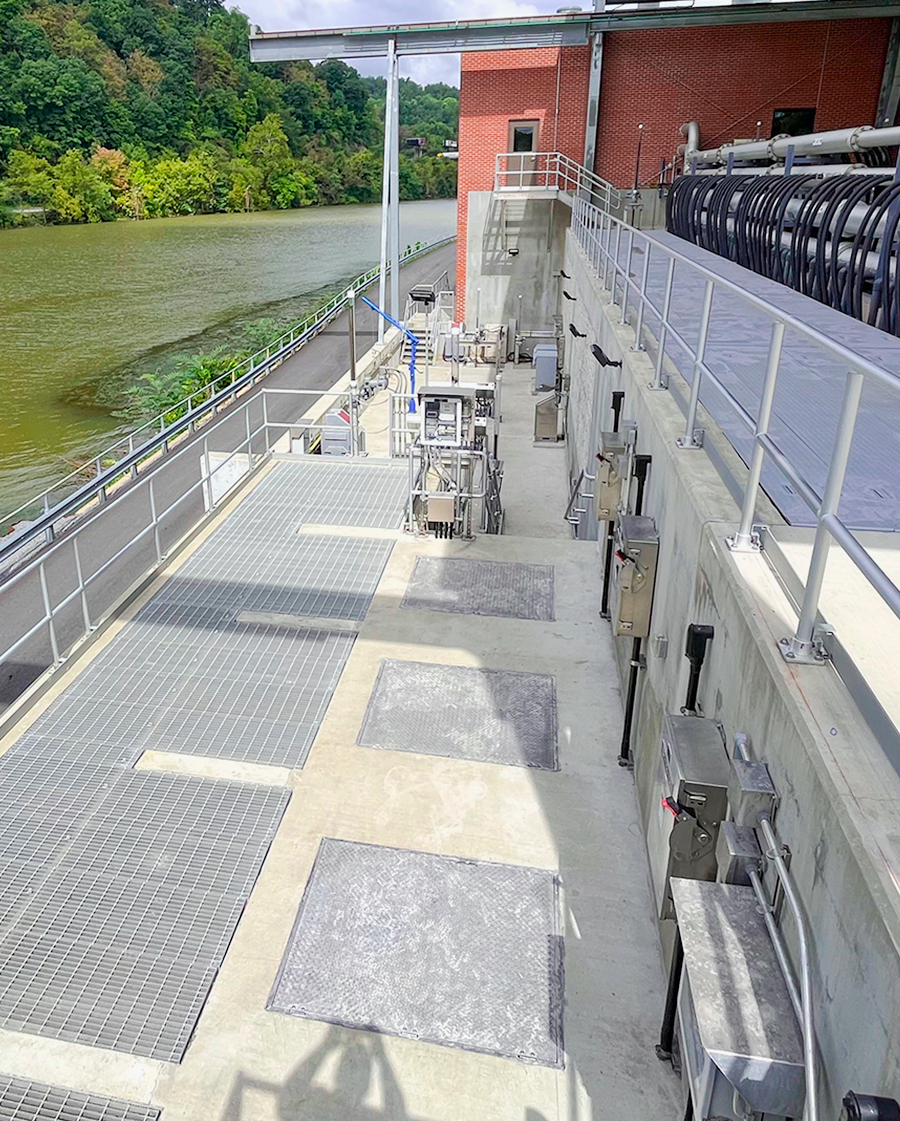 Star City is the City's main wastewater treatment plant and, as such, is expected to continue serving the growing community for many years to come. Unfortunately, the plant's original design and layout was quickly approaching the end of its useful life, so to maintain the effectiveness of the plant and address potentially more stringent future treatment standards, The Morgantown Utility Board needed a Wastewater Master Plan and Long-Term Control Plan to identify and evaluated long-term combined sewer overflow control options, address wet-weather operational issues, and reduce sanitary sewer overflows into the Monongahela River.
The plans identified growth increasing average daily flows and loadings by more than 20 percent. The plant's unique location between the river and the pedestrian path greatly influenced the recommendations outlined in the final plans. As a result, major improvements to nearly all the existing structures and site infrastructure were needed.
Wastewater Treatment Plant Improvements
A new preliminary treatment building to replace the existing headworks facility that was more than 30 years old.
A new biological process. After a detailed review of several biological processes, the membrane bioreactor system was chosen because of its ability to meet overall treatments goals, fit within tight site constraints, and accommodate future growth and potential tighter permit limits.
A new 58-foot diameter by 100-foot-tall concrete anaerobic digester to meet solids handling for flows to 2055 and beyond.
Preliminary treatment building remodeling, including new fine screening, screening washing, vortex grit removal, and grit washing.
Increased influent pumping capacity.
New primary clarifier mechanisms, primary effluent splitter structure, primary effluent pumping station and micro-screening to feed the membrane bioreactor (MBR), MBR-activated sludge tank, MBR building to house membranes and ancillary equipment, UV disinfection, and primary electrical service to the site.
Electrical upgrades to all facilities, including new energy efficient LED lighting, motor controls, and instrumentation.
Mechanical upgrades to existing structures.
An addition to and remodeling of the administration building to increase laboratory and operations space.
The Morgantown Utility Board continues to operate the wastewater treatment plant as a parallel plant, splitting flow between the new membrane bioreactor system and the existing activated sludge system. The designed membrane bioreactor system consists of five trains of hollow fiber membranes and is designed to treat to year 2035 anticipated flows and loadings. The membrane bioreactor system was also designed to meet current effluent permit limits, as well as allow for future expansion to meet potential future limits expected for total phosphorus, total nitrogen, and E. coli.
Because of the tight site constraints, strategies were identified for wastewater treatment plant expansion beyond 2035. As such, the membrane bioreactor system was designed to accommodate conversion of the entire plant to membrane bioreactor treatment to treat anticipated 2035 peak flows.
About the Guest Blogger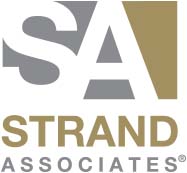 Scott Stearns, PE, is a Project Manager at Strand Associates, Inc.® in Madison. Strand Associates is a long-time ACEC Wisconsin member. Established in 1946, Strand is a thriving corporation with 12 offices and projects in 48 states.