WIS 11 Reconstruction
Date posted
February 20, 2022
2022 Engineering Excellence State Finalist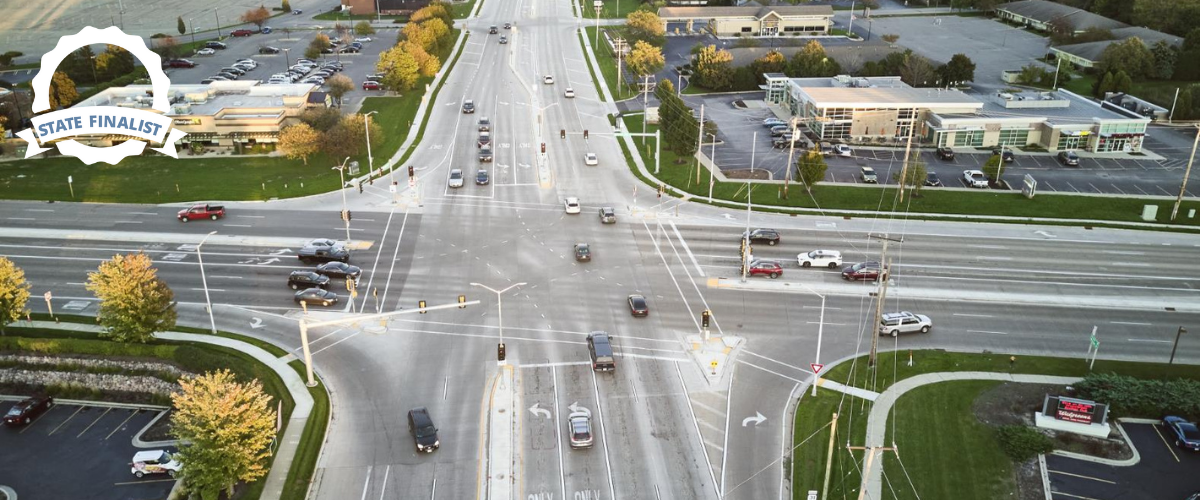 Entering Firm: EXP US Services
Client: Wisconsin Department of Transportation
Wisconsin Highway 11 (WIS 11) is a key corridor in Racine's growing commercial district. The roadway, originally designed in 1973, was showing its age – poor visibility, high crash rates and lack of ADA-accessibility were just some of the issues.
EXP US Services completely redesigned a critically important stretch of this roadway. The first step was extensive real estate acquisition. The team wanted to expand the corridor's footprint to accommodate bike/pedestrian access and meet modern design standards. Ultimately, the right-of-way is more than 100 feet, improving safety and giving the design team more options for improving the corridor.
The final design solution makes a huge difference in downtown Racine. Beyond the standard quality of life improvements users have come to expect from their transportation network, the bus network now has proper ADA accommodations. Sidewalks and a large, shared curb lane provide ample safety and accessibility for all users. Dedicated turn lanes keep traffic moving and reduce crashes.
The reconstructed WIS 11 provides a safer, modern transportation corridor that meets the city's growing needs.