Working Together for Solutions that Better Communities
Date posted
February 9, 2021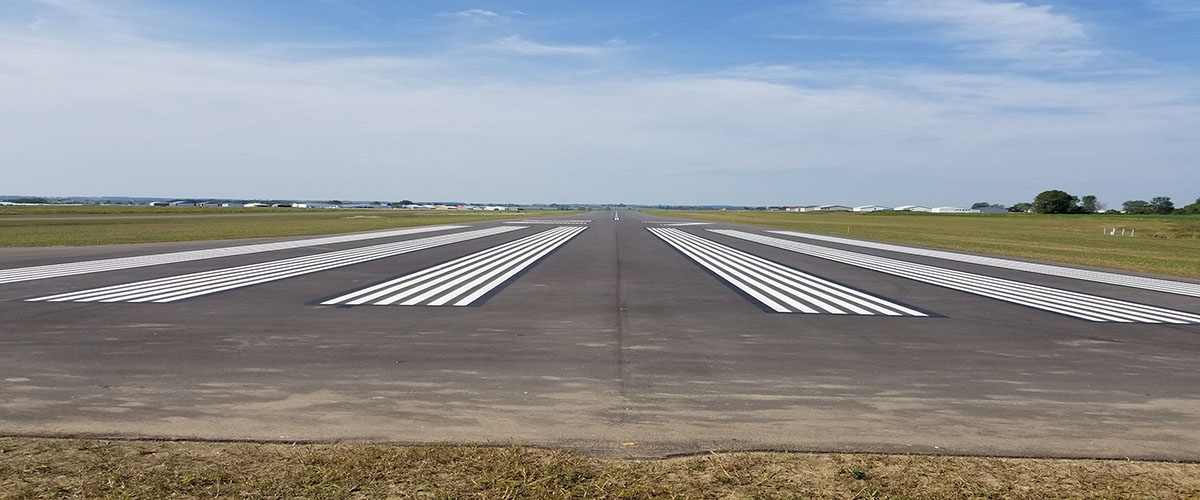 Written by: Joe Schlimgen, PE, Mead & Hunt

The City of Hartford had some unique operational needs for Hartford Municipal Airport (HFX). With three larger airports within 30 minutes of HXF, the City wanted to maintain a smaller aviation airport while still supporting the needs of the many industries immediately in the area. These industries keep the City of Hartford thriving economically and socially, so it was vital to protect them.
Our team took this information to heart, successfully providing a longer runway while maintaining the roadways and valuable farmland surrounding the airport. HXF is the second busiest non-towered airport in the state, so it was a unique challenge to keep the runways open for as long as we did for this size of redevelopment project.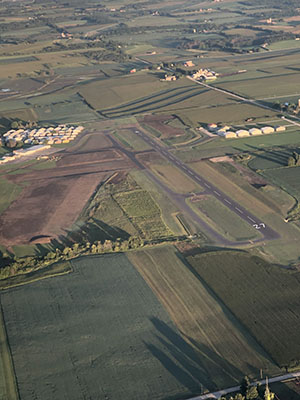 The Hartford Municipal Airport (HFX) Runway Program included the design and construction of Runway 9/27, the demolition of Runway 11/29 and connecting taxiways, reconstruction of parallel Taxiway A and associated connectors, and reconstruction of the middle portion of turf Runway 18/36.
Several unique challenges required careful coordination and innovative solutions. Due to poor soils at the site, the team had to monitor excavations and make some quick decisions. This was compounded by a very high groundwater table and unseasonably wet weather. Standard construction practice was not always an option, so the team had to think outside the box and find other viable solutions to keep the project moving.
Coordination was also a challenge across the 80-acre site. The team maintained constant communication and coordination with contractors and subcontractors to complete the project successfully. In the end, the team's timely decision making and constant communication with all parties limited the impact to the businesses and users at the Airport, provided a quality project that meets FAA requirements, and reduced construction costs.
However, overcoming all the challenges proved worth it in the end—the needs of the surrounding community were heard and abided by. This project is a prime example of what can be accomplished when an AEC firm keeps the needs of the community at the forefront as they go about their work. Engineering, architecture, and construction work, especially airport work, does not exist in a vacuum.
Our team has consistently found that the most successful strategies involve actively engaging with the communities we serve.
We must understand airports as integral parts of a community—they both affect and are affected by the communities that surround them.
When we go forward with this understanding, we can create mutually beneficial solutions for airports and the communities they serve that will stand for generations to come. Ultimately, the success of this project showcases how AEC firms and clients can come together to build a better world for our communities.
About the Guest Blogger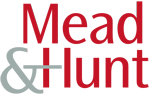 Joe Schlimgen, PE is an aviation engineering at Mead & Hunt. Mead & Hunt is a large, full-service, employee-owned AEC firm that has been serving markets nationwide for over a century. Founded in Wisconsin in 1900, the firm is a proud member of ACEC WI.