Calhoun Road, North Avenue to Capitol Drive
Date posted
February 19, 2023
2023 Engineering Excellence State Finalist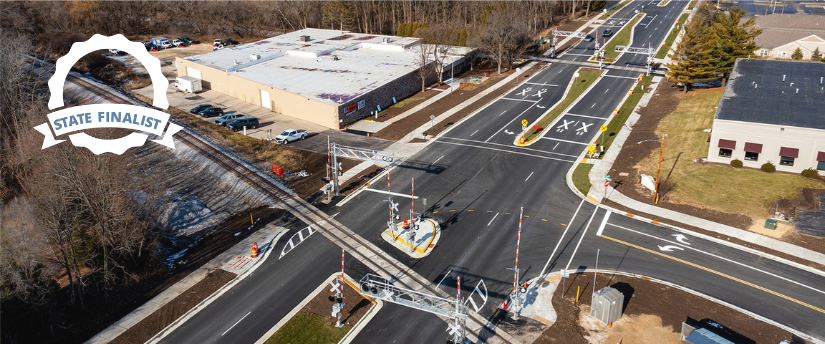 Entering Firm: raSmith
Client: City of Brookfield
Calhoun Road is the transportation backbone for the City of Brookfield. It bisects the city and serves nearly 17,000 cars a day. While the road has been expanded to four lanes elsewhere on the route, this segment was the most difficult to expand and had become a dangerous, inefficient bottleneck.
raSmith designed a road that could handle increased traffic volume, improve safety, and deliver a better user experience. The design team worked closely with residents and businesses to create a multi-modal corridor for bike and pedestrian users. The impact on adjacent property owners was minimized through these collaborations. Dedicated turn lanes were implemented to both ease access to businesses and keep traffic moving.
This portion of the road was unique due to its environmental impacts. Two streams, a pond, and a large wetland affected the road design and complicated the construction process. The team improved underlying wet soil to preserve the road's stability and extend its life. Additionally, runoff mitigation techniques were created to protect local water systems.
The final design gives the City of Brookfield a continuous four-lane Calhoun Road. This new road meets current and expected future demands and keeps things moving throughout the growing municipality.