CWA Runway and Taxiway Improvements
Date posted
February 19, 2023
2023 Engineering Excellence State Finalist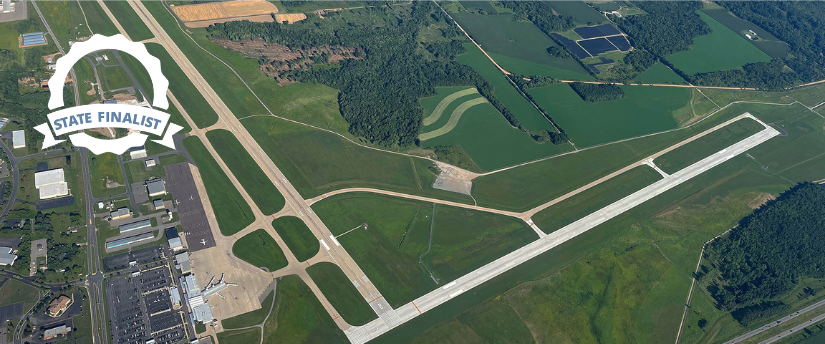 Entering Firm: Becher Hoppe Associates Inc.
Client: Central Wisconsin Airport
The Central Wisconsin Airport is a rapidly growing link in the regional air network. However, its antiquated design created a dangerous "T" intersection of two runways. This was a critical safety risk and required a quick solution to continue the airport's growth.
Becher Hoppe Associates drew upon years of airport design experience to craft a detailed plan. An involved coordination schedule kept the airport open during construction. This coordination extended to work with federal agencies to maintain airport security. The construction staging plan accounted for changing on-site conditions and delivered for the client by keeping airport operations open.
The team's design provides safe winterized conditions on the runway and associated taxiways. By removing the old pavement layer, a new base was implemented to support frost-resistant pavement. This improvement required approval from federal agencies and now serves as a model for other northern regional airports. Additionally, a necessary concrete joint in the middle of the runway was designed with an offset to protect the joint from recurrent snowplow damage.
The new design makes a big difference. Decreased maintenance costs and improved safety meets all the client's needs. The airport will use the innovations from the team on their future improvements as well.