Jessica Splittgerber Honored as Young Professional of the Year

We are thrilled to celebrate Jessica Splittgerber, PE, EMCS, as the 2023 Young Professional of the Year!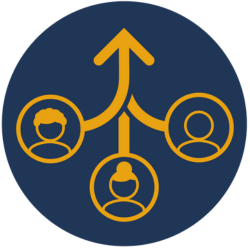 Jessica is a graduate of the ACEC Wisconsin Leadership Institute Class of 2022. It was during her participation in this class that she came up with the idea of creating a young professionals' group to bring more people to organization at an earlier stage of their career and continue the momentum and relationships developed during Leadership Institute.
But she didn't stop with the suggestion. Jessica acted on this idea as is now serving as the Chair of the Emerging Professionals Committee.
"Jessica stepped up to create a structure that has the potential to contribute to the vitality of ACEC Wisconsin for years to come." Gil Hantzsch, Leadership Institute Class Advisor
The Emerging Professionals Committee formed quickly and is thriving under Jessica's leadership. The group is energized and effective. By leveraging existing ACEC Wisconsin events, the group developed successful programming and networking opportunities.

Jessica is a valuable member of the EMCS team. She is known for her organizational skills and as a positive role model. Outside of work, Jessica can be found on the pitch as an Assistant Varsity Coach for the Wausau West High School women's soccer program.
Congratulations, Jessica!