Liquid to Dried Biosolids Conversion
Date posted
February 19, 2023
2023 Engineering Excellence Best of State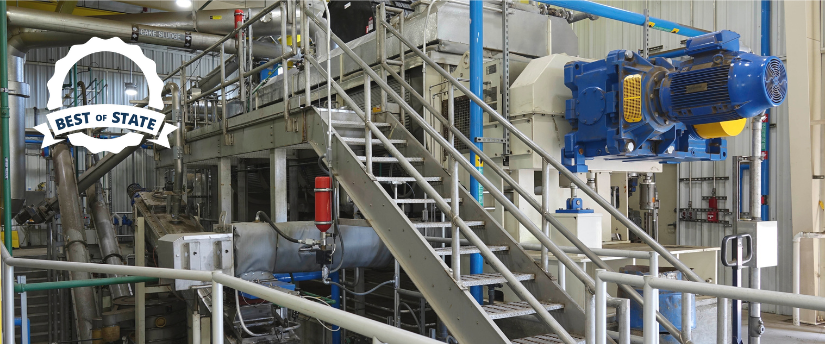 Entering Firm: Donohue & Associates
Client: City of Stevens Point
Municipalities across the country are grappling with increased complexities in wastewater treatment. New and changing environmental standards paired with aging infrastructure stresses treatment facilities. The Stevens Point plant was struggling with recycling biosolids into liquid agricultural fertilizer due to factors beyond its control.
Recycling Plant Space
Donohue & Associates designed a major overhaul for the plant's solids handling process. First, all non-treatment facilities were located to a common structure. This unified all vehicle maintenance and office space. In addition to lowering overhead costs, the new space is heated by geothermal energy and powered by solar panels, meeting the city's sustainability goals.
Treating Waste and Saving Money
The team brought in an innovative solution for the low ceiling and other space constraints in the new solids handling area. A paddle dryer fit the space and is the first of its kind in Wisconsin. It runs on the facility's overabundance of methane gas, saving over $300,000 a year in fuel costs.
Awards judge Kevin Lyons said "This project transformed the City's liquid biosolids program to a salable Class A dried product program. I appreciated the complex and sustainable design elements including new dryer technology, harnessing biogas as a fuel source, adding 200% more digestion capacity, and a new heat pump system. This project is a gem in Wisconsin."
Setting the Standard
The new facility exceeds client needs within the existing plant's footprint. The paddle dryer system is customizable and can deliver benefits for more stations across the state.