New Clearwells and High Service Pump Station Upgrade
Date posted
February 17, 2020
2020 Engineering Excellence State Finalist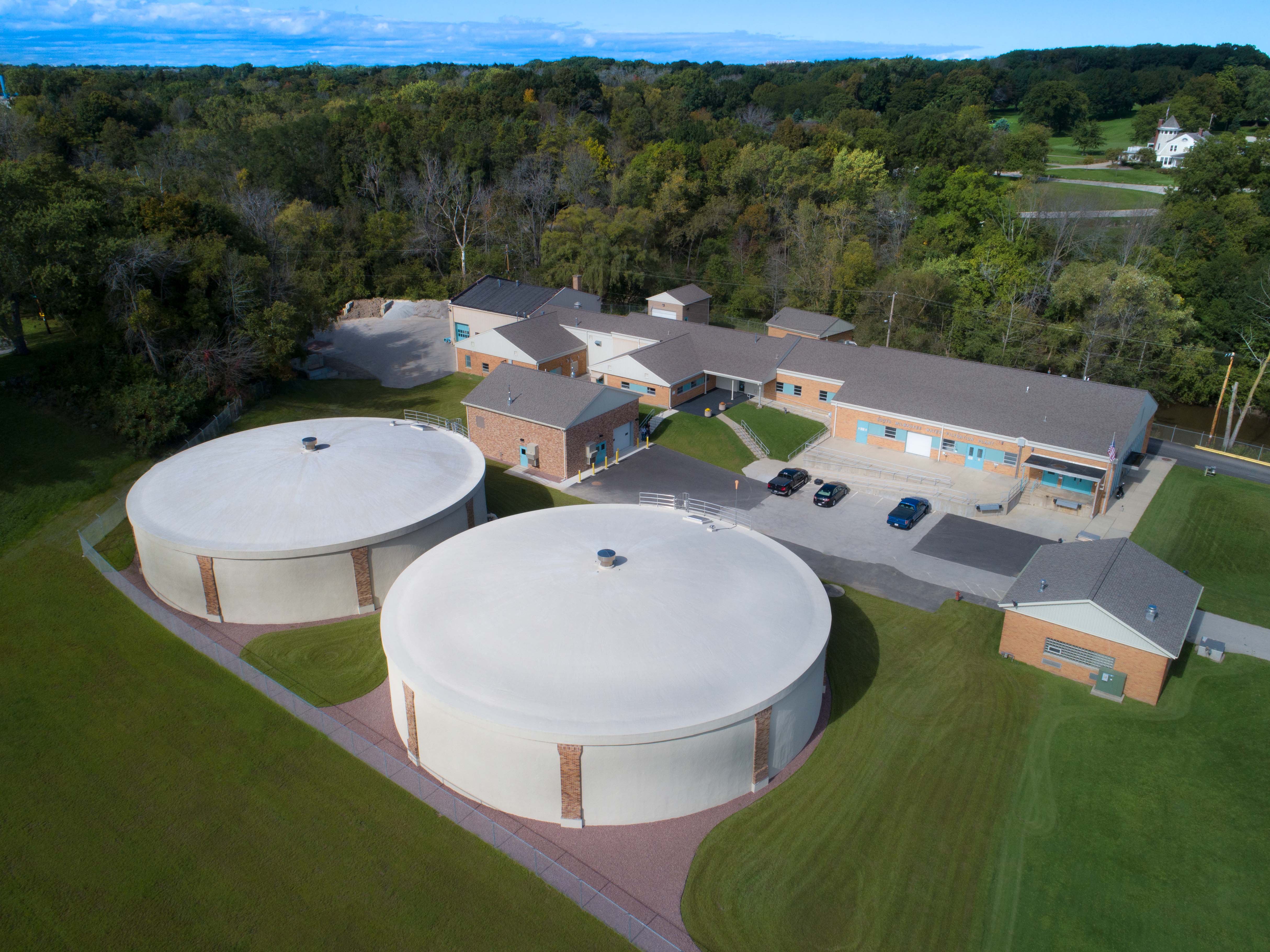 Entering Firm: Donohue & Associates Inc.
Client: South Milwaukee Water Utility
A water plant is not usually a building that feels integrated into the community. In South Milwaukee, the water plant is something of a landmark. The facility is in a residential area and lies at the bottom of a popular sledding hill. Changes to the facility were needed but required special attention to detail.
Donohue & Associates developed a neighborhood-friendly solution for the updates to the in-ground clearwells. These clearwells (which are involved in the final stage of the water treatment process) were not code-compliant and site restrictions meant that the design team had to work within a small footprint. Two new clearwells and a high service pump station were constructed, and the existing ones were repurposed. The full upgrade increased the speed of the pumps and improved overall production and stability. This solution ended up saving over $10 million.
The team also worked closely with local stakeholders and paid special attention to the aesthetics of the plant. The new tanks were designed to not interfere with the neighborhood's views of Lake Michigan and the team avoided any direct impacts to the sledding hill. Fencing was extended around the facility to increase safety as well.
The new facility meets the client's needs and saves money. Beyond that, the new facility reflects a respect for the community in a great demonstration of conscientious engineering.