Statewide Aerial Imagery Positions Wisconsin's Public, Private Sectors for the Future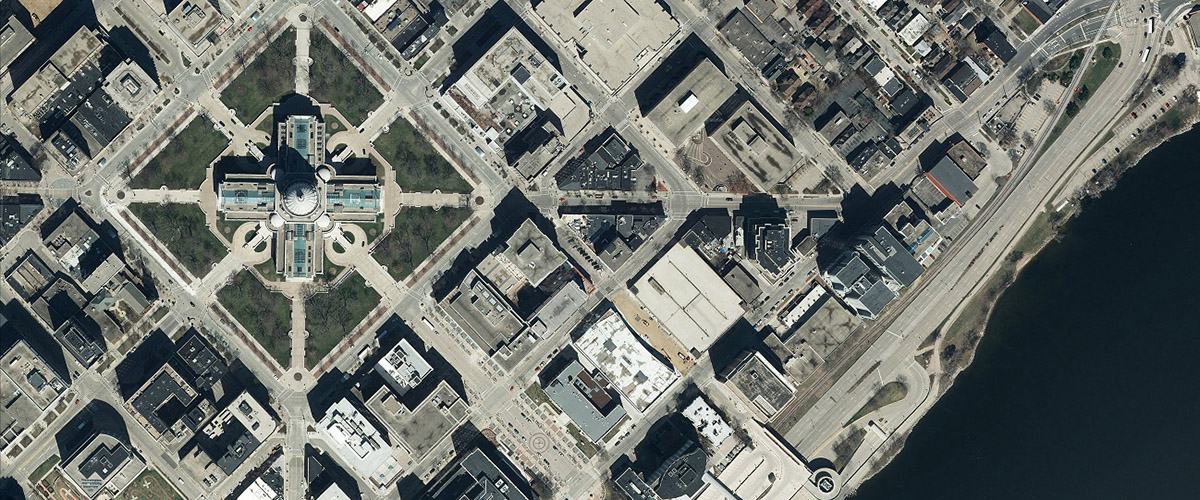 Written By: Zachary Nienow, GISP, Ayres

The Wisconsin Regional Orthoimagery Consortium (WROC) is unique by design, formed to improve the way cities, counties, state and federal agencies and the private sector obtain vital orthoimagery and lidar data – and that it does.
Governmental decision-making, site development, land use policy review, emergency preparedness – all of these critical functions can be performed with more accuracy and confidence thanks to the detailed, high-quality imagery and elevation data made possible through WROC.
With a five-year update cycle, WROC 2020 marked the sixth time since 1995 that digital orthoimagery and elevation data has been acquired in this capacity. Ayres has been the prime mapping consultant for each of these efforts for the North Central Wisconsin Regional Planning Commission – this time, in the midst of a global pandemic.
Every WROC flight season is narrow, but 2020's was extremely tight with the timing of COVID, the safer-at-home order being issued, and the untimely Easter snowstorm that blanketed two-thirds of the state in snow. Still, Ayres, with its flight partner NV5 Geospatial, maintained communication with the flight crews, survey crews and clients to adjust on-the-fly to keep everyone safe and moving forward. The unprecedented shift from in-office to work-from-home environments halted projects across the state but couldn't stop WROC – which, for the first time, went on to achieve statewide 12-inch-pixel orthoimagery coverage.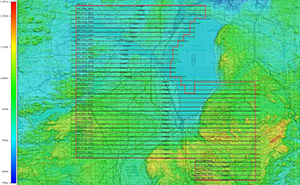 The successful completion of a statewide aerial imagery program relies on a well-orchestrated team poised to overcome obstacles. With WROC, that team builds participation levels by working with local governments to fund and contract projects. The team then pursues partners to bring cost shares in return for custom datasets. Once the program is built, it's time to fly.
WROC aerial imagery is captured during the spring leaf-off season from specialized aircraft with high-resolution cameras. The imagery is controlled to real-world coordinates and meets strict horizontal accuracy standards. Unlike most web-based imagery services, WROC orthoimagery delivers a clear, non-vegetated view from above for critical analysis in CAD and GIS software. Elevation data is prepared using lidar (light detection and ranging) to create high-accuracy, 3D representations of the earth's surface. Both the orthoimagery and elevation data are developed using state-of-the-art technology and a tremendous amount of processing by a team of skilled Wisconsin-based geographers.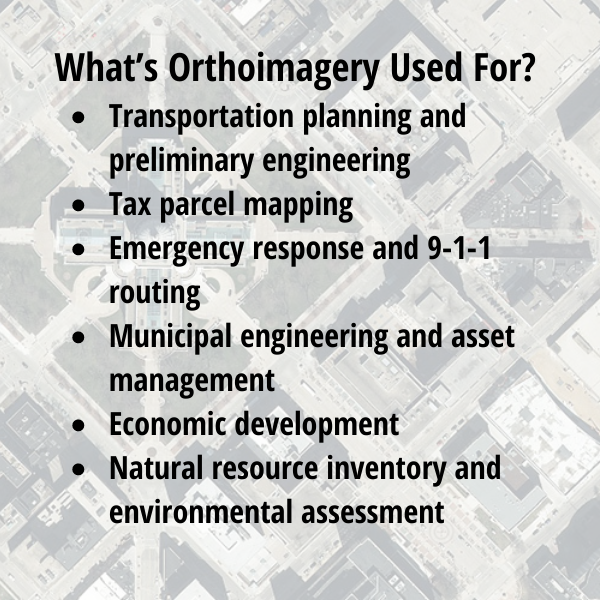 The environmental variables in the Upper Midwest alone make completing flights during optimal conditions a major challenge. Then comes the herculean task of ingesting and processing terabytes of raw data into customized imagery deliverables for clients – and re-processing it to create a standardized statewide layer for the public domain. By the time WROC orthoimagery is delivered, more than 100 experts have touched the data and advanced it to a final product.
Under WROC, all levels of government and the private sector collaborated to achieve statewide orthoimagery, an undertaking simply not possible on their own.
This program exemplifies how intergovernmental cooperation and the pooling of resources eliminates duplication of services and results in greater efficiencies and cost savings.
About the Guest Blogger

Zachary Nienow, GISP, is a senior project manager in the aerial mapping group at Ayres, the firm responsible for designing and managing the WROC program.
Ayres, a long-time member of ACEC, is a team of 300+ innovative problem-solvers nationwide, standing with integrity behind thousands of projects that strengthen communities and our country's infrastructure, economy, and environment. Ayres is based in Eau Claire; it has four additional offices in Wisconsin, as well as offices in Florida, Colorado, and Wyoming.