Thackeray Trail Reconstruction
Date posted
February 19, 2023
2023 Engineering Excellence State Finalist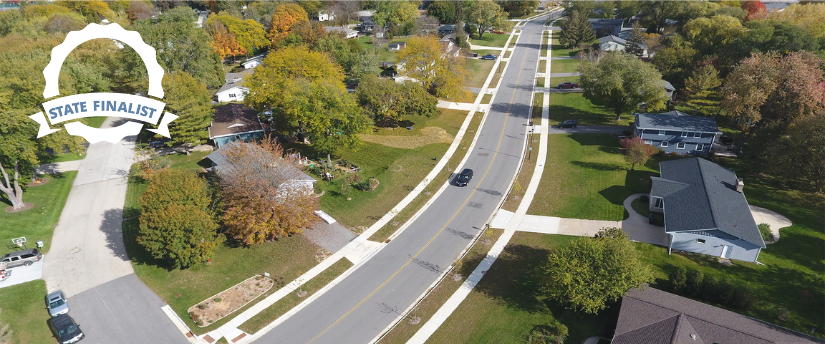 Entering Firm: Baxter & Woodman Inc.
Client: City of Oconomowoc
In many cases, road reconstruction may seem straightforward. But the hidden infrastructure, located mostly below ground, can turn any routine project into a complex one. By upgrading Thackeray Trail to accommodate urban usage, the City of Oconomowoc committed to a substantial change in its hidden infrastructure.
Baxter & Woodman engineers helped the city tackle these issues. The site was relatively constrained and residents were concerned about flooding basements. The team met those concerns by crafting a dual-main storm sewer system. This double track allowed the system to be contained in the narrow road corridor and provided excess capacity for flooding events. The new roadway added a bump-out crosswalk and new sidewalks to increase pedestrian safety.
Additionally, the design team created a one-acre, clay-lined detention basin. This basin collects stormwater runoff during heavy rainfall. The clay helps to filter the runoff before it returns to the ecosystem.
For Thackeray Trail, the road surface was not the biggest hurdle. By addressing the hidden stormwater infrastructure, the new corridor alleviates flooding and runoff concerns along with giving residents a new, safer way to get to where they want to go.