Underwood Creek Parkway Replacement
Date posted
February 20, 2022
2022 Engineering Excellence State Finalist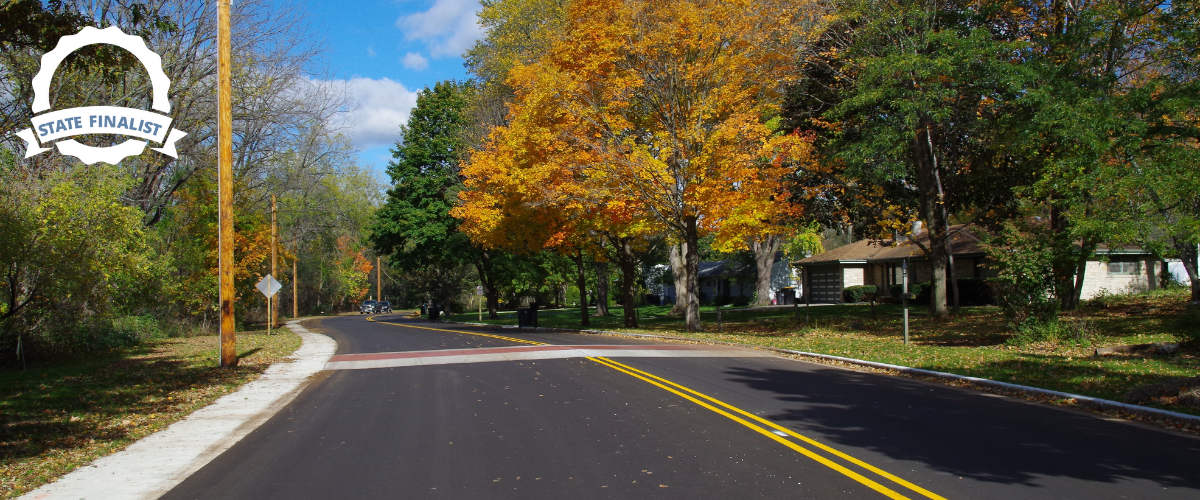 Entering Firm: EXP US Services
Client: Milwaukee County
Oak Leaf Trail is a 125-mile mixed-used trail that circles Milwaukee County, providing multi-modal access to a huge amount of parks and other public attractions. The segment that runs on Underwood Creek Parkway is on-road which makes it dangerous for bikers and pedestrians. Additionally, the road itself was in terrible shape made worse by the annual freeze/thaw cycle.
EXP US Services designed major changes to this road segment. Total reconstruction of the parkway allowed the design team to alter the design. Parking was shifted to just one side of the road and space was made to protect bike/pedestrian users. Two wide bike lanes keep traffic moving in this primarily residential area. The new design also reinforces the base of the roadway which will limit maintenance costs.
The parkway takes special care to integrate into the local environment. The street runs alongside Underwood Creek so the design team implemented modern stormwater management techniques to protect the waterway. The street narrows slightly at points to avoid damage to mature trees and environmentally sensitive areas.
The newly redesigned parkway meets the needs of all users and revitalizes this important link in the Oak Leaf Trail system.