Verona High School
Date posted
February 20, 2022
2022 Engineering Excellence State Finalist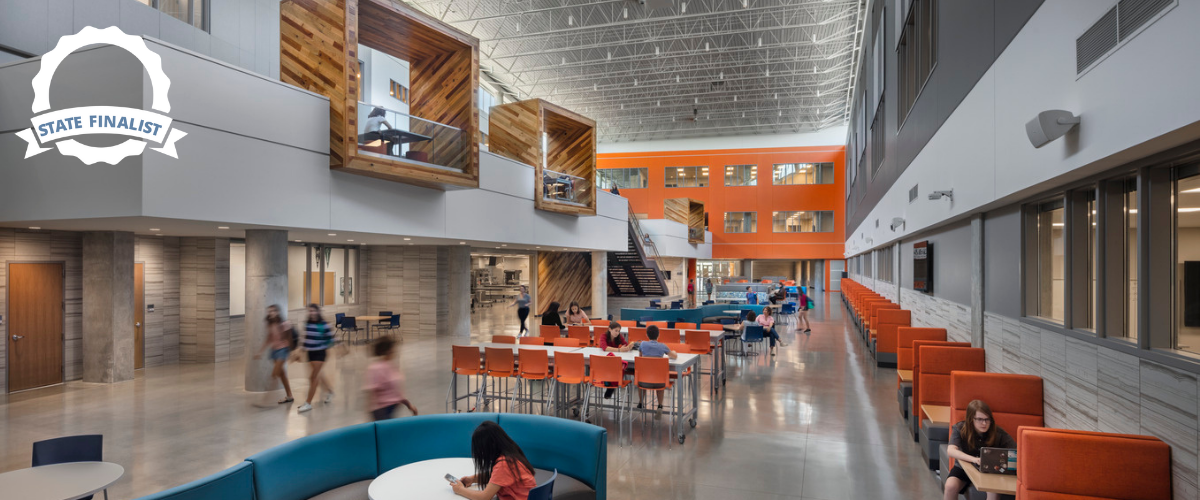 Entering Firm: IMEG Corp.
Client: Eppstein Uhen Architects
Owner: Verona Area School District
High schools have changed a lot since many readers were in attendance. On the one hand, there is increasing demand for more programs, more amenities and efficiencies to meet rising attendance. On the other hand, modern design can meet many of these demands with techniques that previous generations couldn't have dreamed of.
IMEG Corp.'s design work for Verona High School epitomizes that dynamic. The old school was plagued by overcrowding and increasing expectations. The new facility sits on 160 acres of land and is a landmark for the community. The heart of the building is a three-story atrium with ample natural light.
Beyond the expansion of services, the team's modern design decisions reduce maintenance costs. Improved HVAC and LED lighting make for a more comfortable environment and reduce energy needs. Smart energy recovery saves money and enhances sustainability. The key element is 21 miles of geothermal piping that provides heat and energy to the campus. The campus also includes a thoughtful security system to improve safety for students and faculty.
This isn't your parents' high school – the new Verona High School is a marvel of modern education and engineering abilities. The campus will support the district's growing student population and provide top-tier education for a long time.